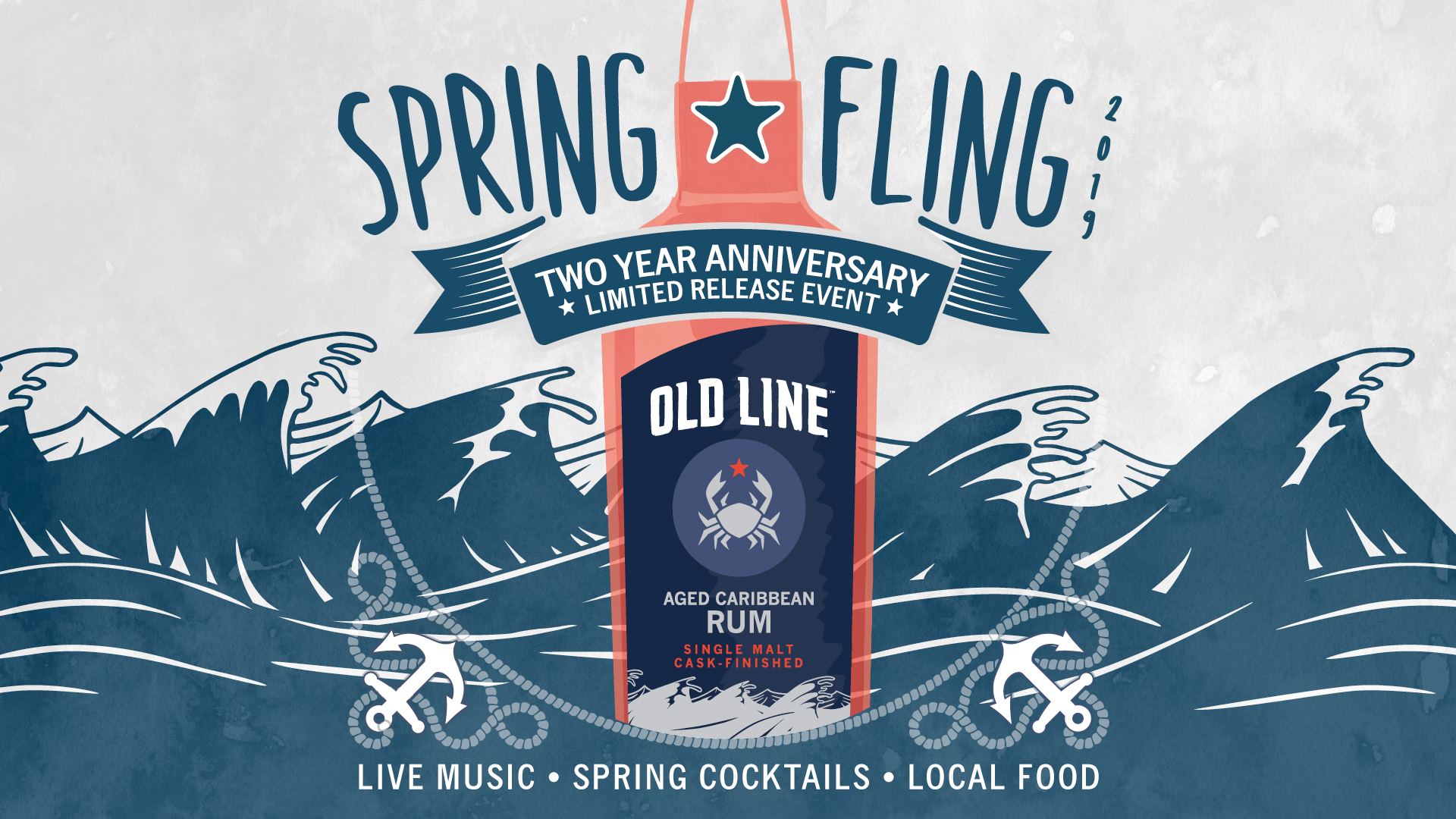 SATURDAY, MARCH 23rd
NOON – MIDNIGHT
SPRING FLING 2019 – TWO YEAR ANNIVERSARY AND RUM RELEASE PARTY!
Ready for the first party of Spring? Old Line is celebrating its two year anniversary with live music, BBQ and oysters from Charmed Kitchen, and the seasonal release of our Single Malt Cask-Finished Caribbean Rum. Stay tuned for updates!
SU

MO

TU

WE

TH

FR

SA
28

29

30

1

2

3

4
5

6

7

8

9

10

11
12

13

14

15

16

17

18
19

20

21

22

23

24

25
26

27

28

29

30

31

1
Events for May
1st
No Events
Events for May
2nd
No Events
Events for May
3rd
No Events
Events for May
4th
No Events
Events for May
5th
No Events
Events for May
6th
No Events
Events for May
7th
No Events
Events for May
8th
No Events
Events for May
9th
No Events
Events for May
10th
No Events
Events for May
11th
No Events
Events for May
12th
No Events
Events for May
13th
No Events
Events for May
14th
No Events
Events for May
15th
No Events
Events for May
16th
No Events
Events for May
17th
No Events
Events for May
18th
No Events
Events for May
19th
No Events
Events for May
20th
No Events
Events for May
21st
No Events
Events for May
22nd
No Events
Events for May
23rd
No Events
Events for May
24th
No Events
Events for May
25th
No Events
Events for May
26th
No Events
Events for May
27th
No Events
Events for May
28th
No Events
Events for May
29th
No Events
Events for May
30th
No Events
Events for May
31st
No Events