Old Line Spirits was founded by two navy aviators who wanted to create bold new spirits of distinct character and unmatched quality. Driven by a spirit of adventure and camaraderie, Old Line's spirits embody our mantra: Bold Stories, Bold Spirits.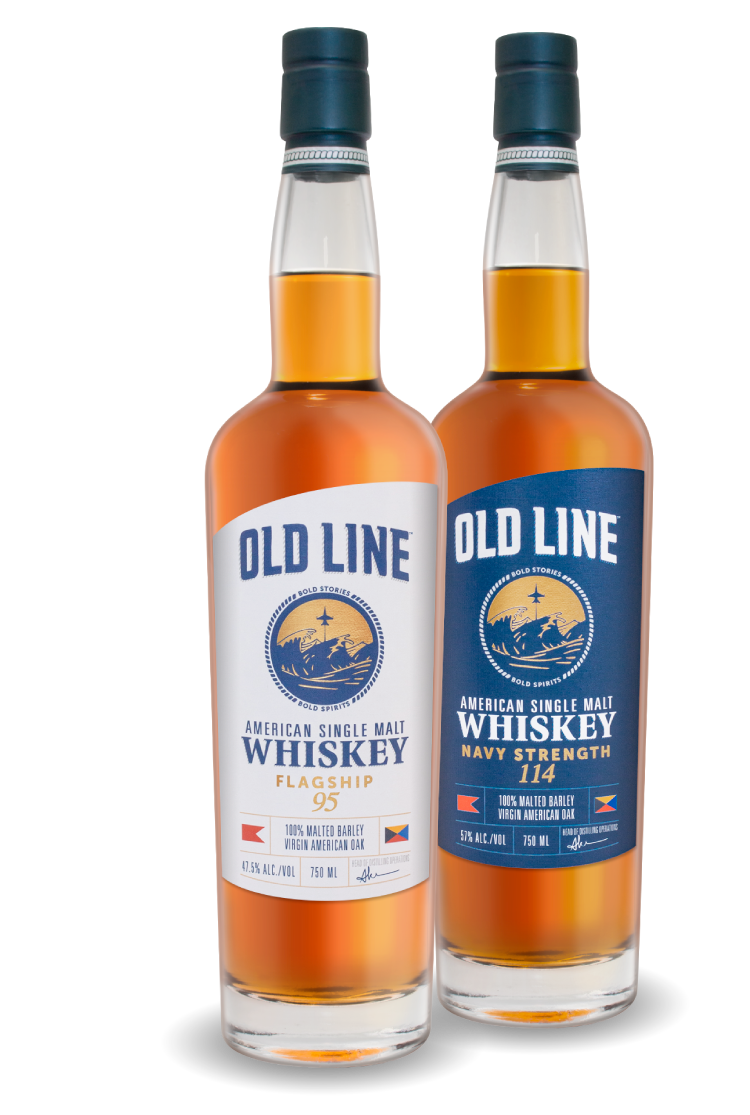 – INTRODUCING –
Flagship 95 and
Navy Strength 114 Proof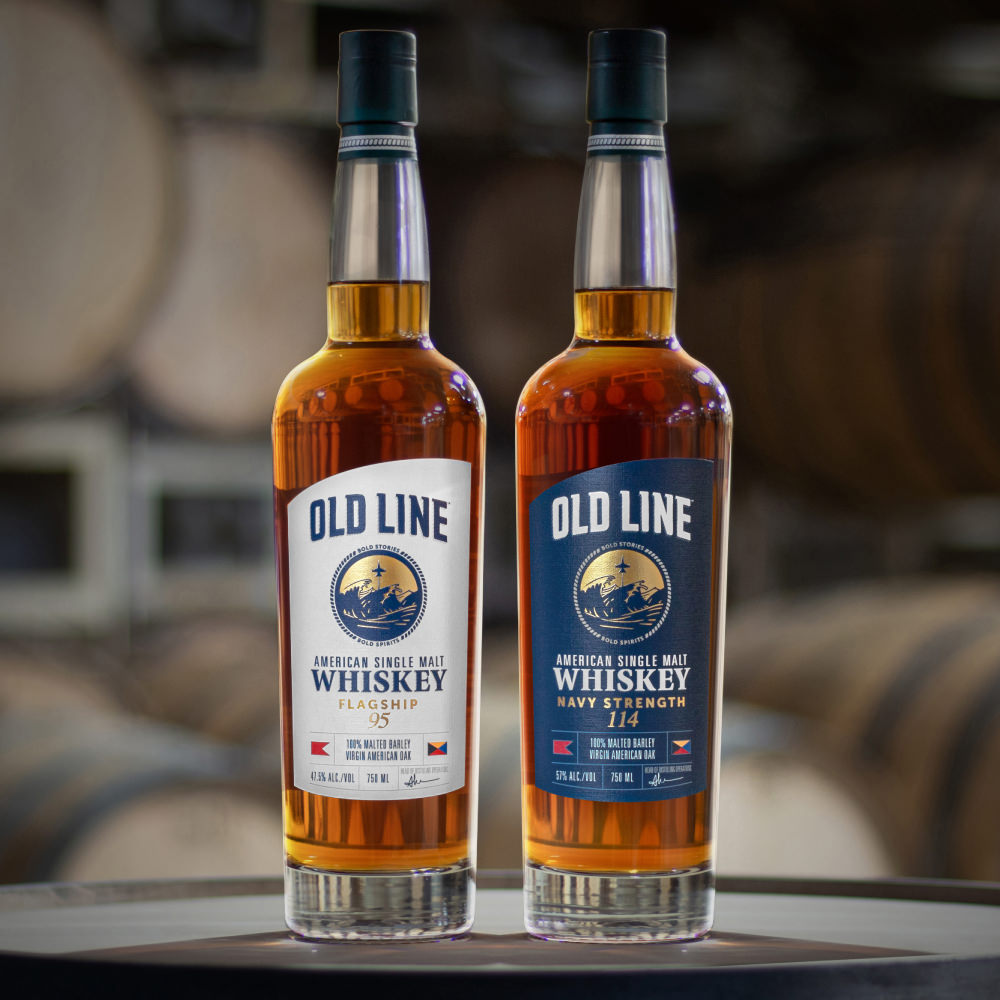 Old Line's Next Generation of American Single Malt Whiskey
Our Flagship 95 is a robust, approachable entry proof to our ASM family, exhibiting balanced, complex flavors. At 114 Proof, our Navy Strength ASM is the perfect intersection of flavor and horsepower.