THERE MAY BE ROUGH SEAS AHEAD.
WE'LL WEATHER THIS
STORM TOGETHER.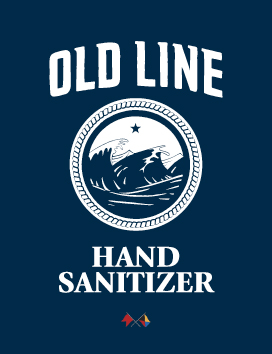 OLD LINE HAND SANITIZER
MADE IN BALTIMORE
We have started production of hand sanitizer base on the latest FDA guidelines. Our goal is to get hand sanitizer quickly and into the hands of the institutions and individuals on the front lines of the fight against COVID-19. We will also be making hand sanitizer available to businesses and individuals. As we turn our focus to ramping up production, we ask that you use the form below to contact us with your inquiry.
SANITIZER INQUIRY FORM
Filling out the form below is the most effective way to request Old Line Hand Sanitizer. We'll get back to you in a timely manner as we are operating with a skeleton crew. If you do not hear back from us within 48 hours or have an immediate need for your organization, please call 443 218 9984.
In the comments section please include volume needs.