THERE MAY BE ROUGH SEAS AHEAD.
WE'LL WEATHER THIS
STORM TOGETHER.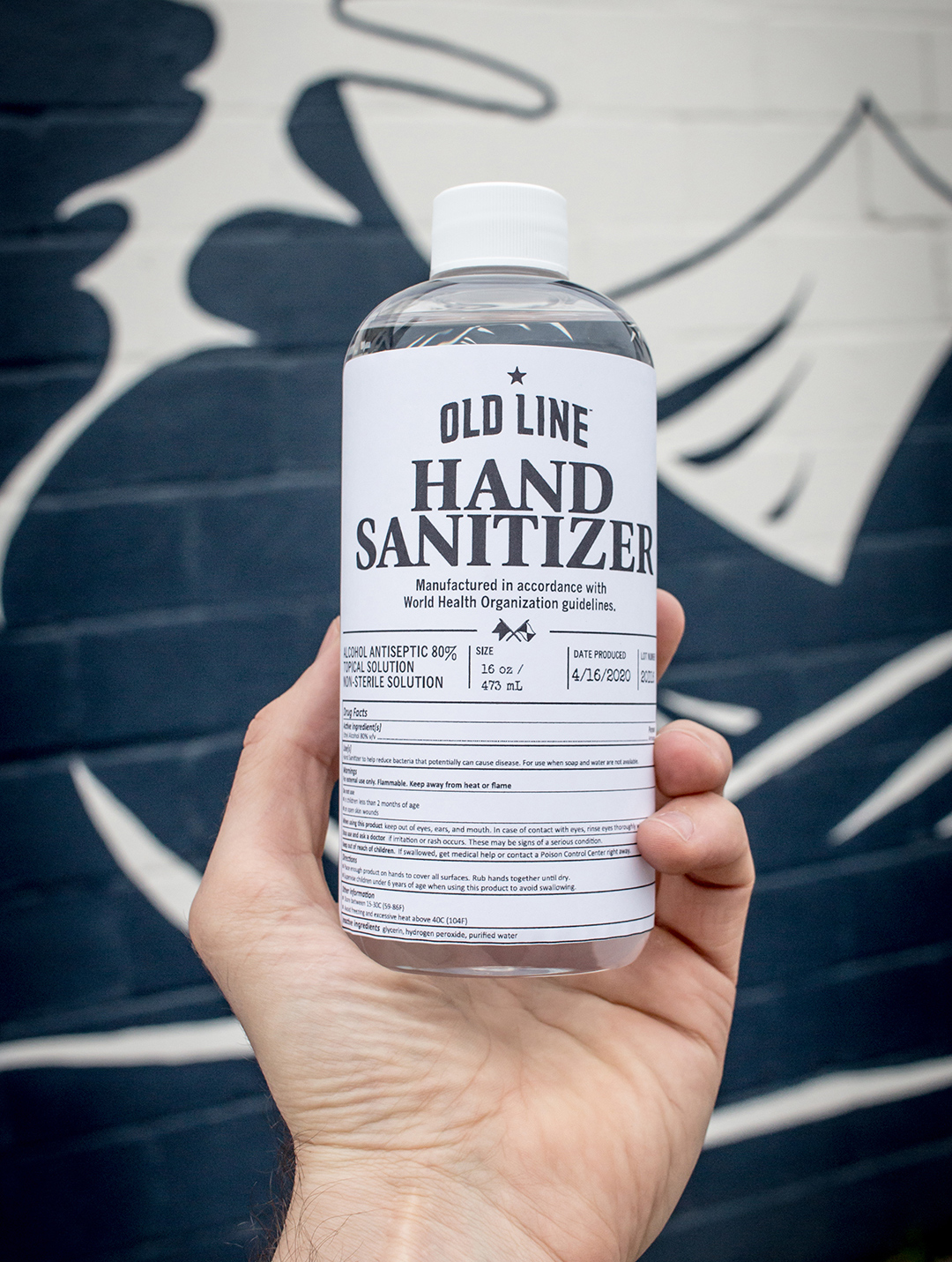 OLD LINE HAND SANITIZER
MADE IN BALTIMORE
We have started production of hand sanitizer base on the latest FDA guidelines. Our goal is to get hand sanitizer quickly and into the hands of the institutions and individuals on the front lines of the fight against COVID-19. We will also be making hand sanitizer available to businesses and individuals.