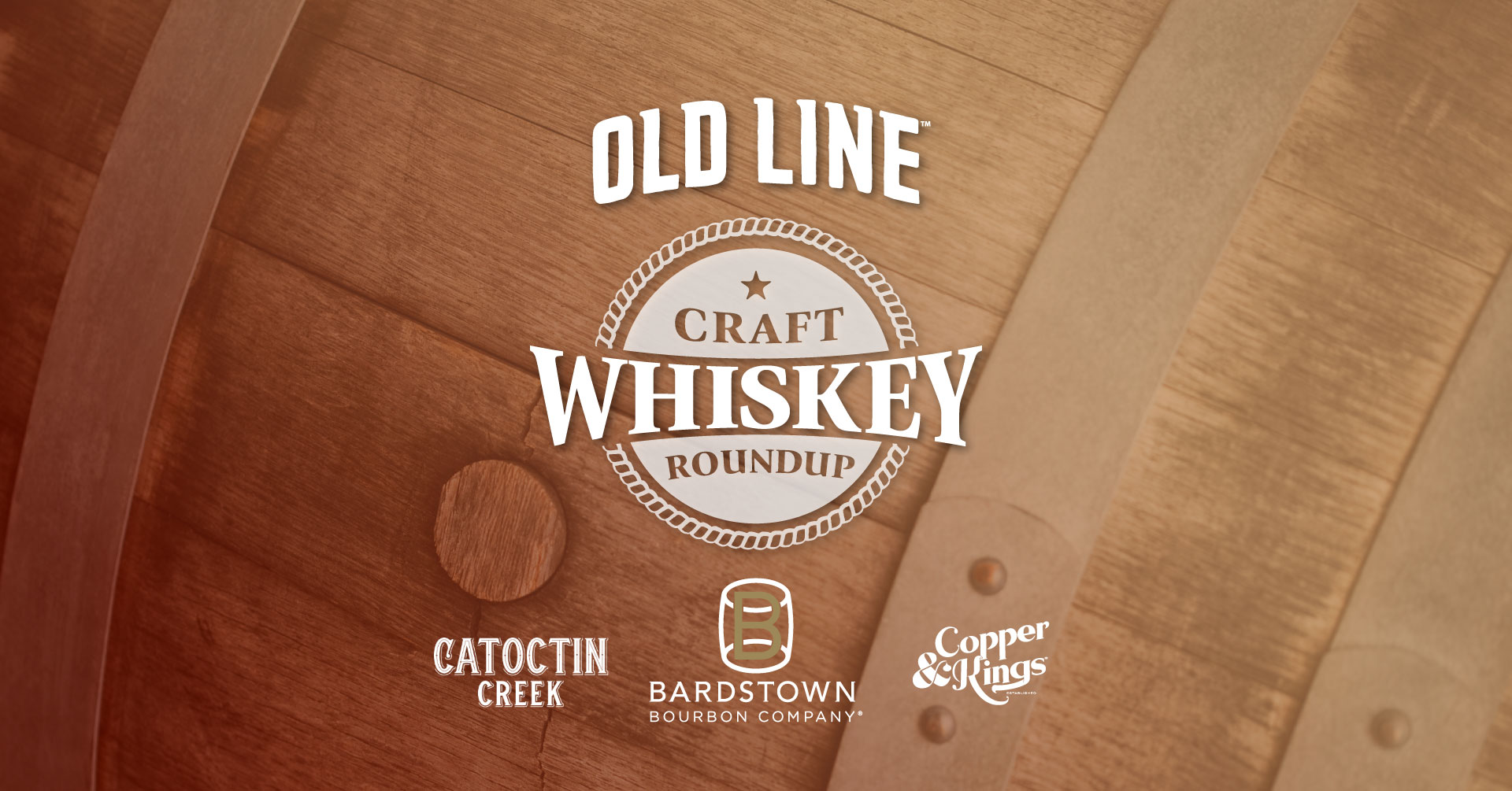 Craft Whiskey Roundup
Calling all whiskey lovers – join us at Old Line Spirits on Sunday, September 20th for our inaugural Craft Whiskey Roundup! This first of its kind event will showcase some of the best craft whiskeys and spirits in the country in a socially distanced, outdoor setting.
Along with Old Line, this month's Roundup includes:
-Bardstown Bourbon Company
-Catoctin Creek Distilling
-Copper and Kings Brandy Co
Ticket holders will receive a commemorative rocks glass and will enjoy three .5 oz neat pours from each distillery's product lineup. Each distillery, including Old Line, will provide product education and time for Q&A, all in a relaxed, outdoor setting. Bottles sampled will be available for sale and as always, Old Line's beer, wine, and cocktail bar will at the ready with drinks to tie the afternoon together.
In the spirit of safety, there will be two seatings with fifty people per seating- so round up your friends and grab your tickets early!
Seating 1
12:00 – 3:00pm
Seating 2
4:00-7:00pm
Stay tuned for product updates from each of the brands- coming soon.
We'll look forward to seeing you there!