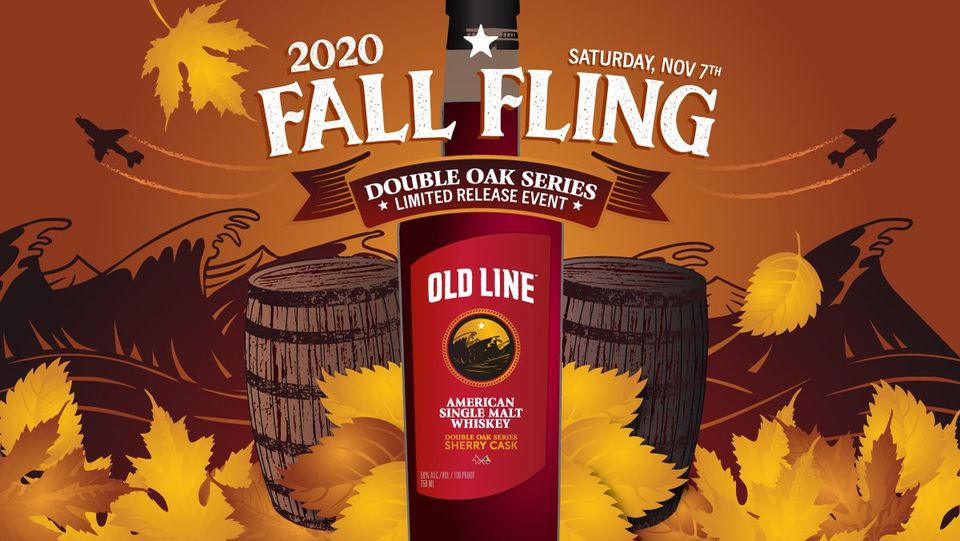 Fall Fling and Autumn Whiskey Release
Our annual Fall Fling and autumn whiskey release is back! Mark your calendars for Saturday, November 7th for a day of outdoor cocktails and whiskey! After a two year break, we're excited to announce the 2020 release of our Sherry Cask Finish American Single Malt Whiskey.
Layered in with our single malt's characteristic notes of caramel, vanilla, and tobacco are complex fruit and nutty flavors pulled from the ex-sherry wine casks. Bottled at 100 proof, it's perfect neat, with a cube of ice, or in an Old Fashioned. This is truly a special whiskey that we're excited to share with all of our friends! Only 3 barrels are being emptied so come and enjoy while it's here –the last Sherry Finish sold out quick!
Aside from the whiskey release, we'll also be rolling out hot cocktails to help keep everyone warm in the Autumn weather. And be sure to arrive hungry- Fuzzies, a new restaurant venture locally owned and operated by the Vecchiolla Bros. will sporting their artisan burger menu (vegetarian options included).
So grab your friends, kids, dogs, and come meet us at the distillery! No reservations or tickets needed, but we are practicing safe spacing, so get here early with your best looking mask to ensure a seat!