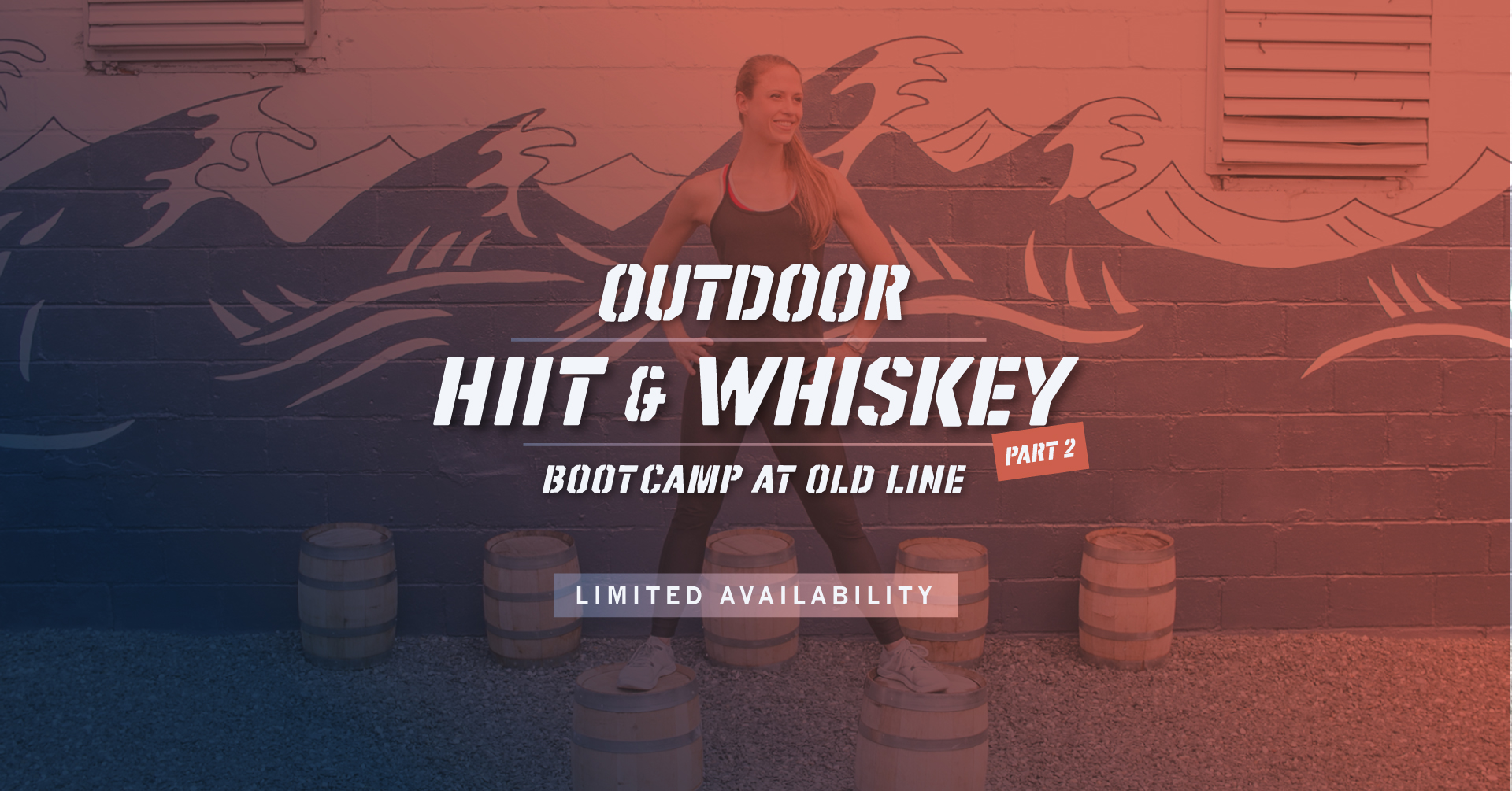 Outdoor HIIT & Whiskey – Part 2!
Join Laura Gair, a top-ranked Under Armour fitness trainer, for a strength-based 45-minute workout at Old Line Spirits. Unlike any other bootcamp, we'll be throwing in Old Line's empty 5-gallon whiskey barrels for some lifting and there'll be short bursts of cardio to elevate your heart rate.
Come bust a sweat and cool off with a complimentary Old Line cocktail. We'll be opening up our full bar and launching our fall cocktail menu. Try our autumn-inspired drinks featuring Old Line's single malt whiskey, rum, and new normal vodka.
Class will be outside in the courtyard, so be sure to come in proper sneakers. Bring anything else needed for a comfortable workout (sweat towel, yoga mat for stretching, etc.). Class starts at 5:30 pm and we'll have plenty of water to keep you hydrated.