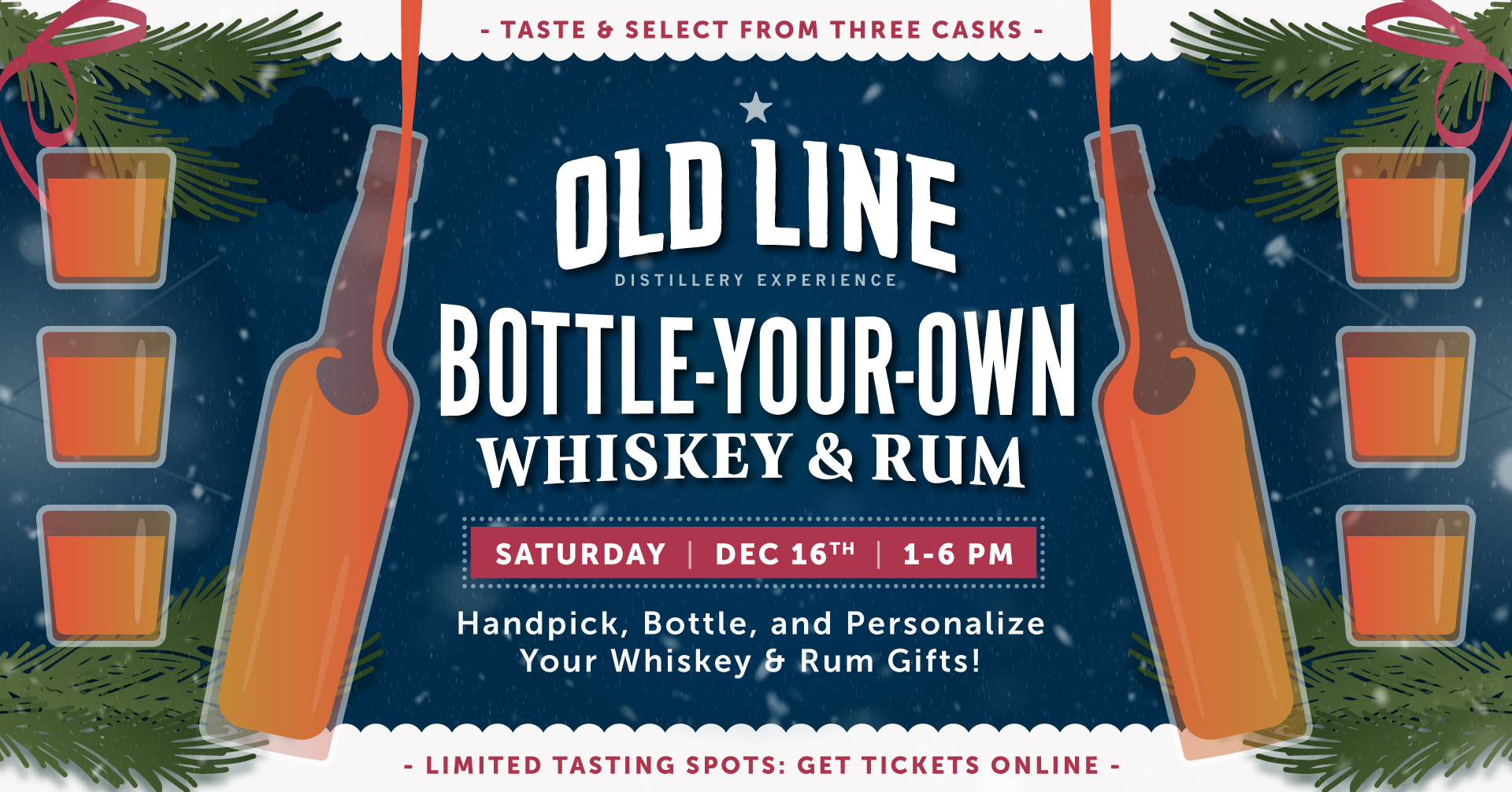 Bottle-Your-Own Holiday Whiskey & Rum
Looking for the perfect holiday gift, or perhaps a special addition to your whiskey cabinet? Join us at Old Line Spirits for a unique opportunity to handpick and bottle your own spirit. We've selected three exceptional barrels – two whiskeys and one rum – for you to sample, choose your favorite (or perhaps all three!), and bottle it yourself. Plus, you'll get to personalize the label!
Tasting and Choice from Three Handpicked Casks:
• Old Line Whiskey – Single Barrel/Cask Strength
• Old Line Whiskey – Double Oak Series/Sauternes Cask Finish
• Case 1 Rum – Double Oak Series/Single Malt Cask Finish
Our distillery bar will also be open during and after the event, featuring a full menu of signature, barrel-aged, and holiday cocktails, along with a fine selection of local beers and wines. So come join us, enjoy a drink, and celebrate the holiday season at Old Line Spirits!
This sells out every year – so get your tickets now! (Limit two people per ticket)