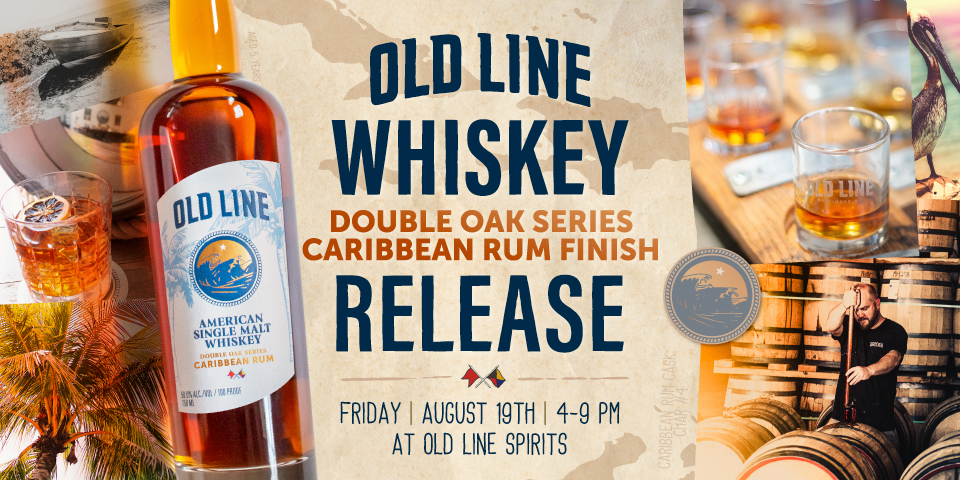 Old Line Whiskey – Caribbean Rum Cask Finish Release
For a limited time, one of our most popular whiskeys is back!
For the last two years, Old Line's Whiskey – Caribbean Rum Finish has been quietly finishing in our ex-rum barrels- slowly picking up the Case 1 Rum's signature vanilla and butterscotch notes on top of its balanced brown sugar, tobacco, and light citrus notes that are central to the whiskey. The end result is a beautiful American Single Malt, bottled at 100 proof, that perfectly captures the climates of the mid-Atlantic and Caribbean.
Join us for a night of cocktails, free tastings, and whiskey flights!