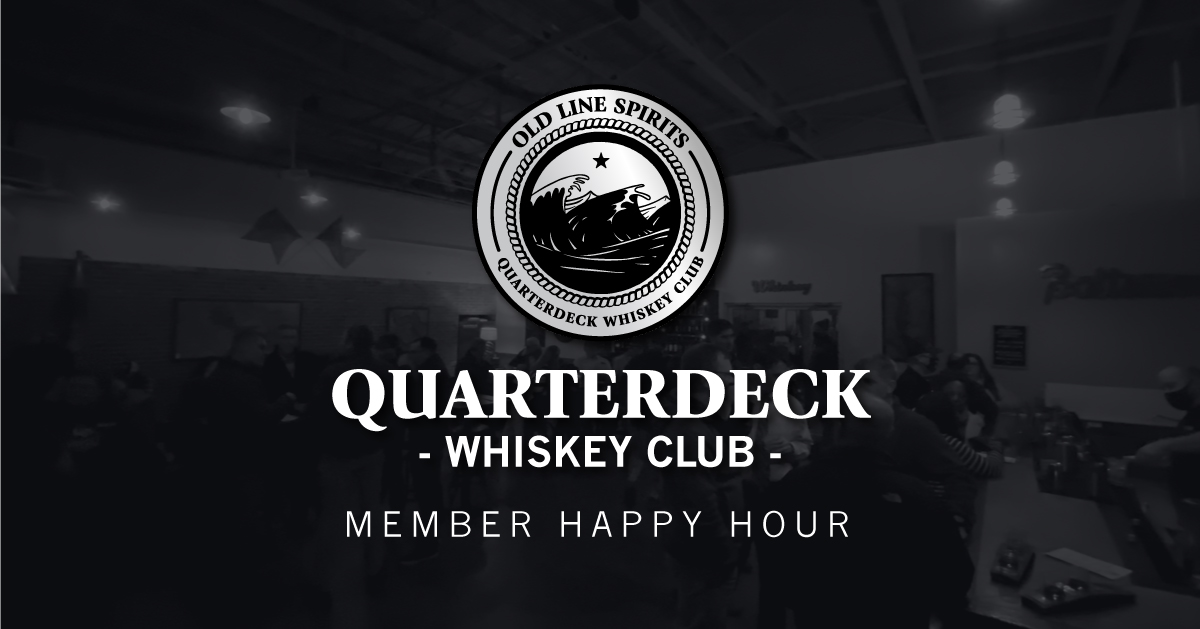 Quarterdeck Whiskey Club August Member Happy Hour & Double Oak Series Release
Happy hour for members of the Quarterdeck Whiskey Club and the release of Old Line's Whiskey – Caribbean Rum Finish
Mark your calendars: on August 19th, and for a limited time, one of our most popular whiskeys will be back! For the last two years, Old Line's Whiskey – Caribbean Rum Finish has been quietly finishing in our ex-rum barrels- slowly picking up the Case 1 Rum's signature vanilla and butterscotch notes on top of its balanced brown sugar, tobacco, and light citrus notes central to the whiskey. The end result is a beautiful American Single Malt, bottled at 100 proof, that perfectly captures the climates of the mid-Atlantic and Caribbean.
As always, members with coins get 10% off all merchandise purchases all night, including the Whiskey Caribbean Rum Cask Finish- so grab your Member Coin and some friends and join us for cocktails and free samples of the new release!
New members can pickup their coins and as always, show your coin to receive 10% off retail purchases.
No need to RSVP for this event.