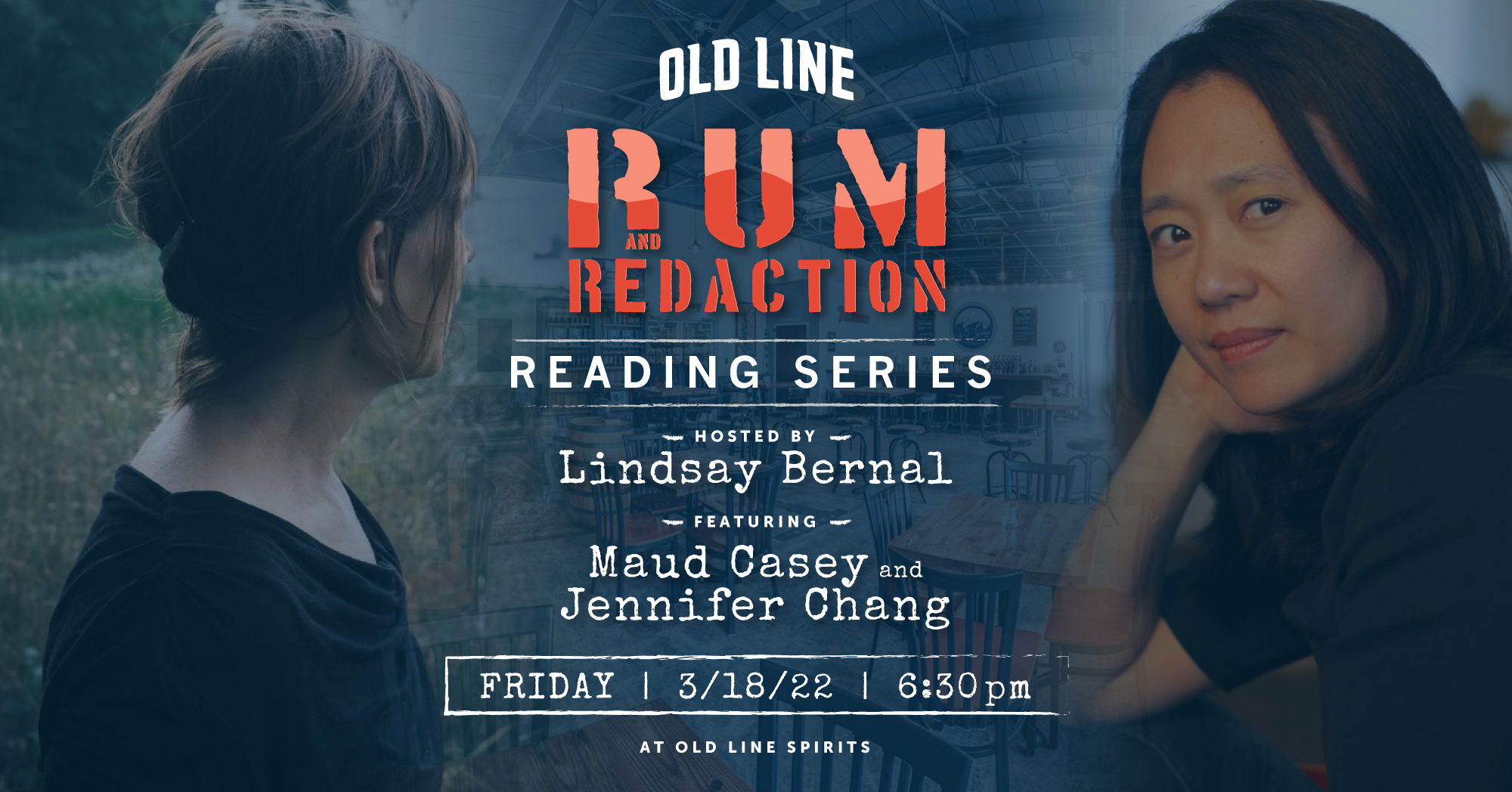 Rum and Redaction – March 2022
Join us Friday, March 18th, for Rum and Redaction, a reading series hosted by Lindsay Bernal featuring Maud Casey and Jennifer Chang. We'll be crafting a signature cocktail for each author for the evening.
Jennifer Chang is the author of The History of Anonymity  and Some Say the Lark, which received the 2018 William Carlos Williams Award and was longlisted for the Julie Suk Award and the PEN Open Book Award. Her poems have been featured on NPR, the PBS NewsHour, and The Slowdown and have appeared in numerous publications, including American Poetry Review, The Ecopoetry Anthology, The New Yorker, The New York Times, A Public Space, and Yale Review. She co-chairs the advisory board of Kundiman, serves as the poetry editor of the New England Review, and teaches in the creative writing programs at the University of Texas in Austin.
Maud Casey is the author of five books of fiction, most recently City of Incurable Women, and a work of nonfiction, The Art of Mystery: The Search for Questions. She is the recipient of the Italo Calvino Prize, the St. Francis College Literary Prize, and a Guggenheim Fellowship. Her essays and book reviews have appeared in The New York Times Book Review, Washington Post Book World, Salon, A Public Space, and Literary Imagination. She teaches at the University of Maryland and lives in Washington, DC.