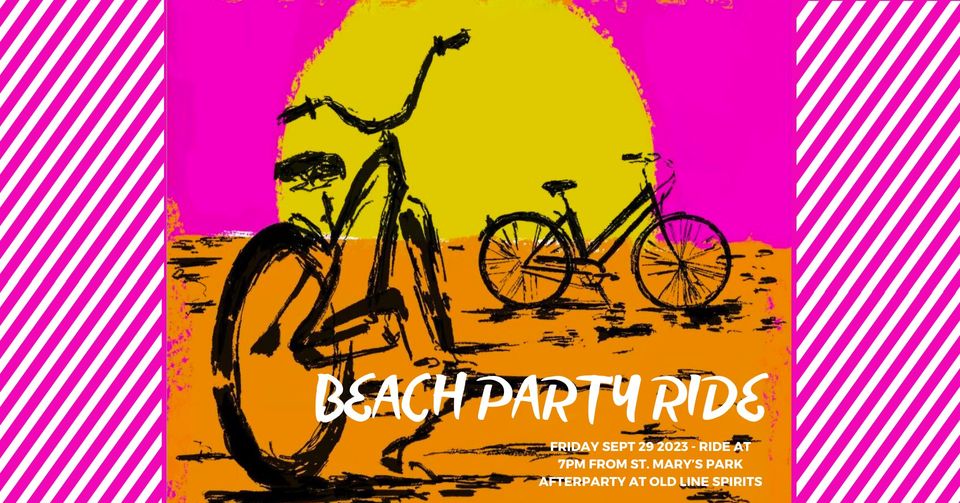 September Bike Party – Beach Party (afterparty)
Ride the Waves After Riding the Streets: The September Bike Party Afterparty is at Old Line!
It may be late September, but We're catching endless summer vibes with a Beach Party theme at Old Line Spirits!
The ROUTE will be posted the week of the event here: linktr.ee/bikeparty
Approximate timeline:
6:45pm Meet up at St. Mary's Park
7-7:15pm Roll out
~8pm Mid point stop
8:45-9pm Dance party afterparty!
11:30pm Last call
11:45pm Tear down bike racks
If you're wondering about the weather, find our entirely unofficial 'weather policy' here: linktr.ee/bikeparty If we have to make a call to postpone the ride, 99% of the time we make that call in the afternoon on the day of the ride.