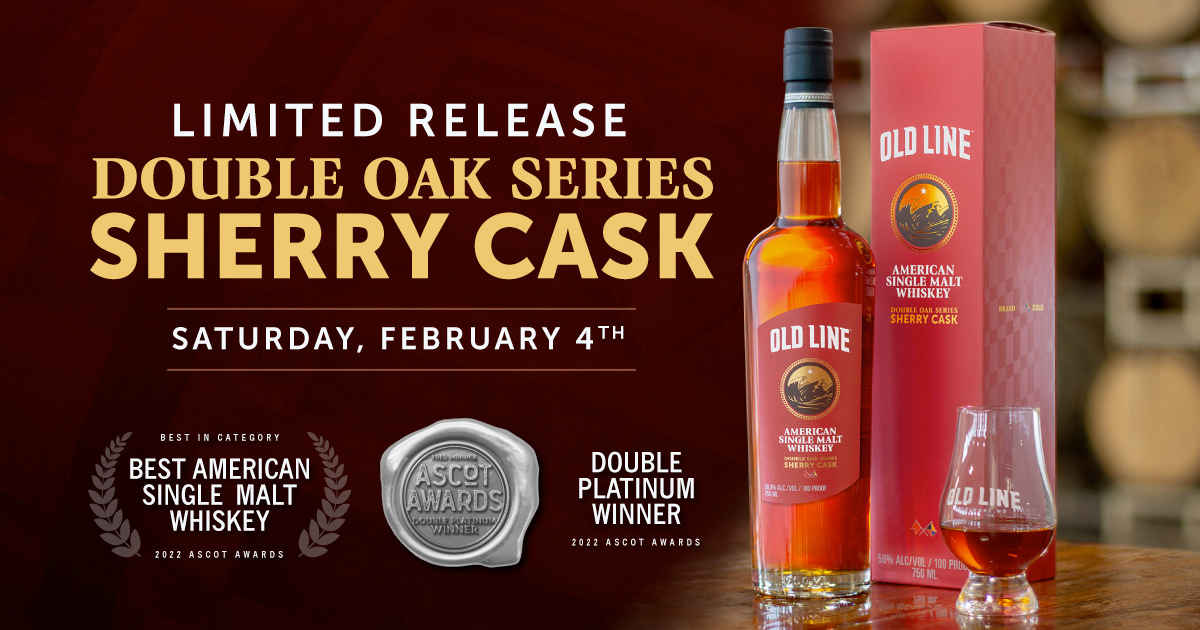 Sherry Cask Finish Release
Join Old Line Spirits on Saturday, February 4th from 1-6pm as we celebrate the annual release of our highly-acclaimed Sherry Cask Finish American Single Malt Whiskey. Old Line Spirits is dedicated to crafting exceptional American Single Malt Whiskeys, and the Sherry Cask Finish is a perfect example of our commitment to quality.
Fully matured in first-use American white oak casks and then finished in ex-Oloroso sherry barrels, this whiskey offers a unique and complex flavor profile of caramel, brown sugar, tobacco, stone fruit, nuts, and raisins, all bottled at 100 proof.
At the event, we'll be offering Sherry Cask Finish whiskey tastings, where you'll be able to taste the whiskey neat. We'll also be featuring a selection of Double Oak cocktails, showcasing the unique flavors of our Double Oak Series.
Don't miss this opportunity to taste one of the most award-winning American Whiskey under $100 according to Food & Wine and named Best American Single Malt by Fred Minnick.
Mark your calendar for Saturday, February 4th from 1-6pm, and we'll see you at Old Line Spirits for the release of our Sherry Cask Finish.