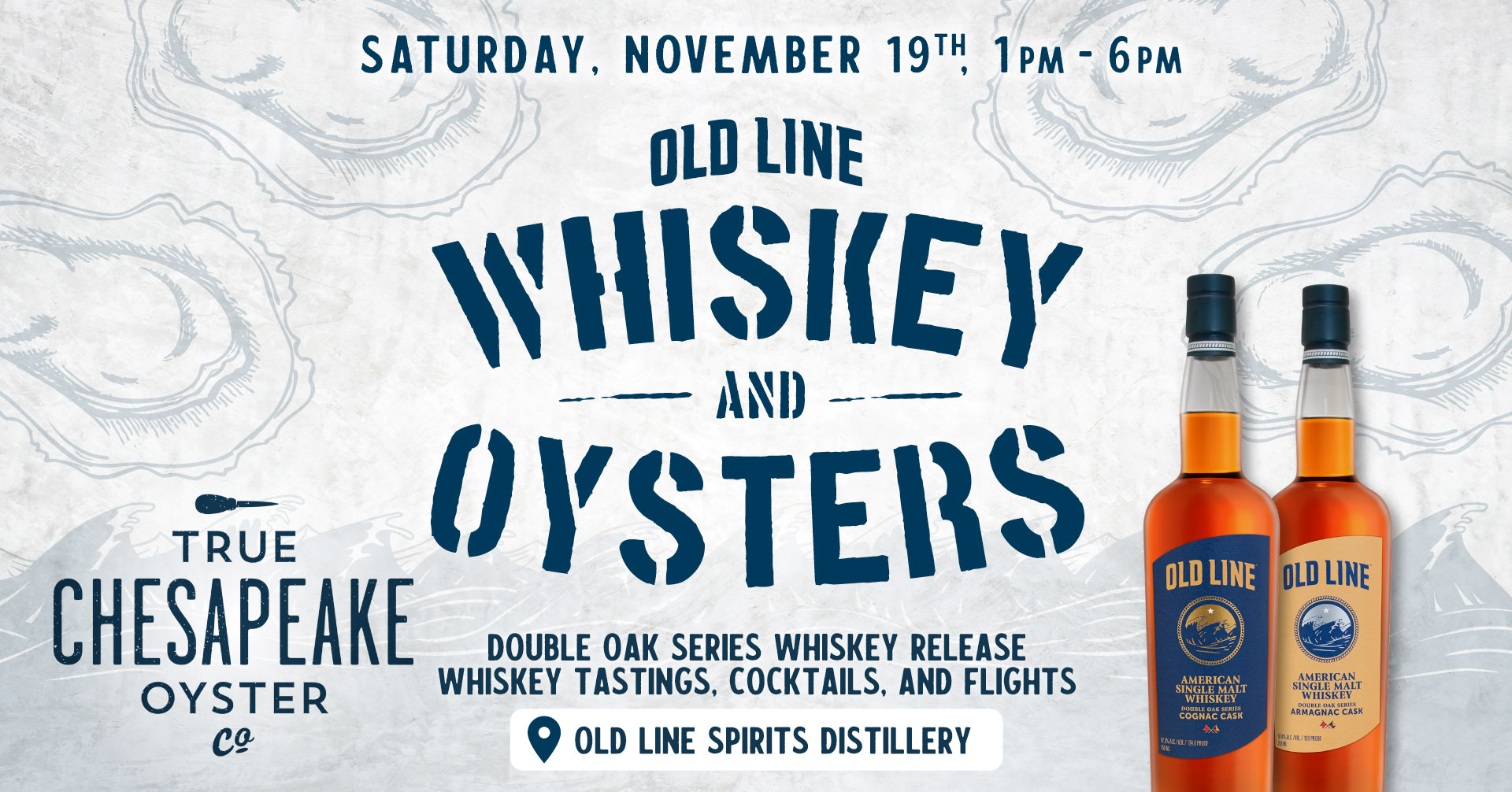 Whiskey & Oysters
Join us Saturday, November 19th, for Whiskey & Oysters at Old Line Spirits Distillery for freshly shucked oysters by True Chesapeake Oyster Co. and the release of our highly anticipated Double Oak Series Armagnac Cask and Cognac Cask finishes.
Grab some oysters and embrace Autumn with a signature Old Line fall cocktail. Hot drinks, including Hot Toddies, Hot Buttered Rum, and Flight Deck Cider, have just been added to the menu. Newly released Small Batch Eggnog will be served too!
Old Line Whiskey and Case 1 Rum tastings will be held throughout the day. Find some friends and spend the afternoon at Old Line!
This is an indoor event (with outdoor space, depending on the weather), and no tickets are necessary.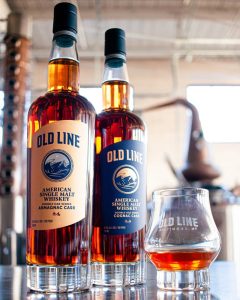 Double Oak Series Whiskey Release Details:
We're ushering in Autumn with two perfect seasonal finishes – the Armagnac and Cognac Finish American Single Malt Whiskeys.
Cognac and Armagnac are two of the most renowned categories of French brandy. Each has its own unique character, a function of the different grape varietals used, and very different distilling techniques.
Cognacs are double distilled in traditional alembic pot stills, yielding a spirits with a more delicate flavor and a lighter mouthfeel with sweet and lightly fruit notes are matched with gently peppery note; whereas, Armagnacs are single distilled in column stills, giving the resulting distillate a richer, more viscous mouthfeel and a more fruit forward notes of apricot and figs along with licorice.
The freshly emptied French Oak barrels of each lend themselves wonderfully to finishing whiskey, especially single malt.