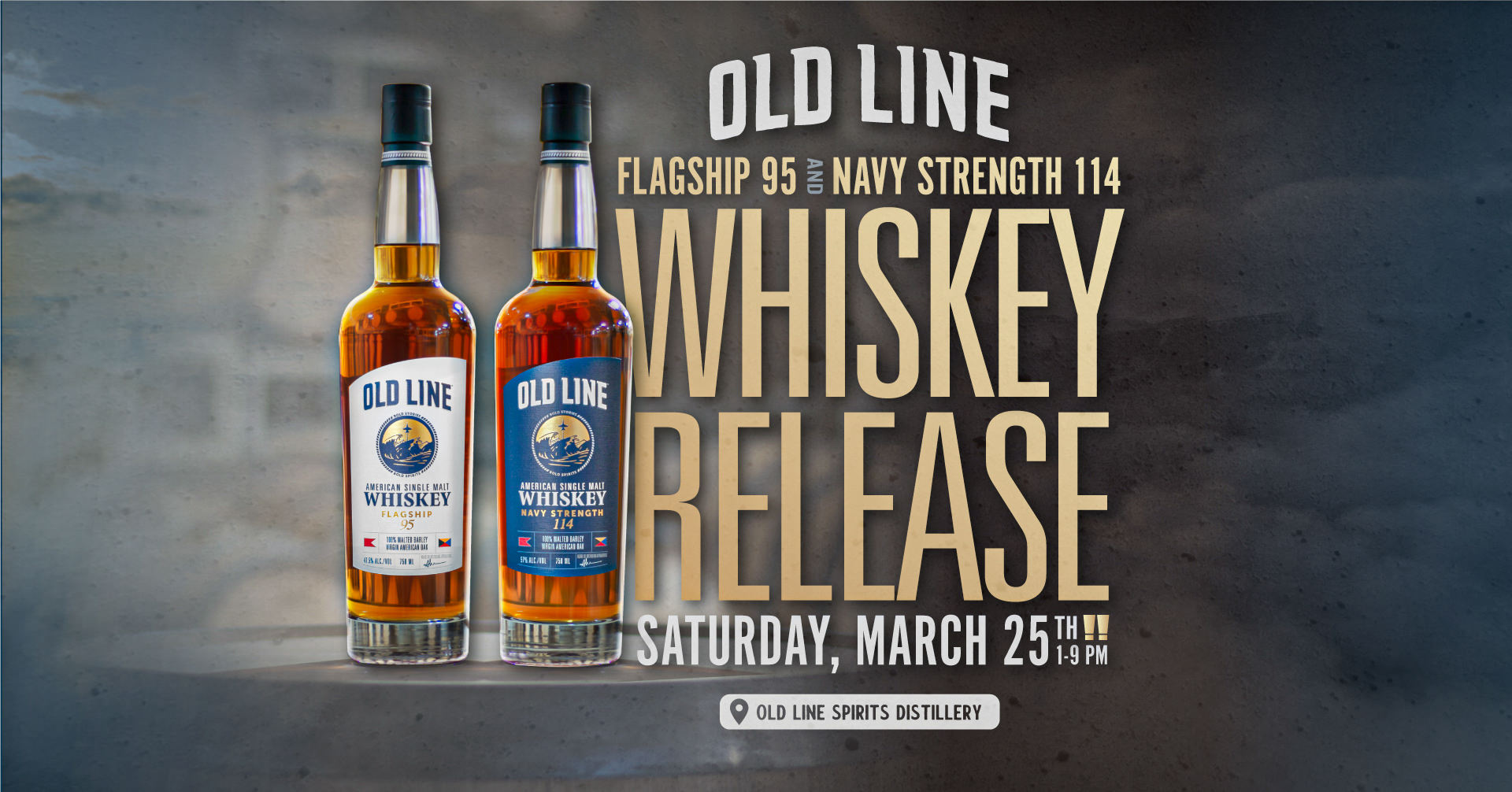 Flagship 95 & Navy Strength 114 Whiskey Release
Join us Saturday, March 25th for the distillery release of our next generation of American Single Malt Whiskey. Come sample the new whiskey for free, or try it in a Signature cocktail at our distillery bar. We'll be rolling out our new spring menu with fresh and flavorful seasonal cocktails in addition to whiskey neat pours, and flights. Get your hands on a bottle before they hit the market this April!
– Doors open at 1pm
– Whiskey Tasting 1-5pm
– Cocktail Bar open till 9pm
Feel free to bring your own food or order delivery to enjoy at the distillery.
The new Flagship 95 is an optimized blend of American Single Malt whiskeys aged between 4 and 6 years — or more — and aged in new, #4 char, 53-gallon barrels. This replaces the previous 86-proof ASM produced by Old Line. At 95 proof, the whiskey is a bolder expression than its predecessor, in keeping with Old Line's ethos that "bold stories deserve a bold whiskey." Additionally, the whiskey's flavors stand a little straighter, highlighting strong notes of cocoa, brown sugar, cereal, and nuts.
The higher-proof Navy Strength 114, also a blend of 4- and 6-year-old ASM barrels, will be offered at 114 proof, slightly lower than the previous cask strength offering — but still not for the faint of heart. The slightly lower proof allows the whiskey to open up, showcasing the best of its constituent flavors of vanilla, cocoa, and dried fruit.